How to configure a GitHub links macro?
Here you can find out how to customize the GitHub link macro.
Gain better visibility and traceability of your documentation with embedded GitHub data.
The GitHub data displayed on your Confluence page are configurable to match your needs in the best way possible.
On the right sidebar, you can find the GitHub links editor where you can:
Enter the link to GitHub entities.

Set up the displaying of GitHub entity extended information.

Filter values added to issues and pull requests.

Configure the list of columns for the rendering in the issue table.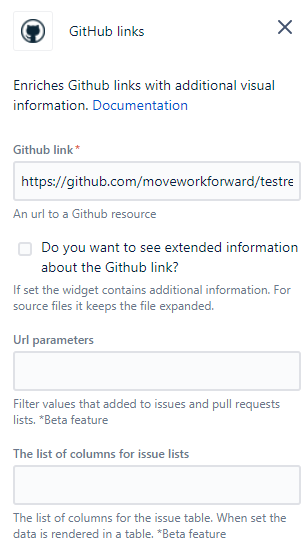 Updated: