Microsoft Teams Bitbucket Connector (Cloud)
Microsoft Teams Bitbucket Cloud Connector that helps to keep the team update and moving work forward.
Benefits
Move Work Forward faster with notifications about important Bitbucket events.

Do not miss important updates and unblock your teammates.

Reduce notification noise by filtering down events you care about.

Move Work Forward when you know that a Bitbucket pipeline failed.
Functionality
Repository-specific notifications from Bitbucket Cloud to Microsoft Teams

Filtering of the messages depending on the Bitbucket Cloud event and destination branch.
Frequently Asked Questions
Frequently Asked Questions can be found on the Microsoft Teams Bitbucket Connector product page.
Installation
Your Microsoft Teams tenant needs to have the Incoming Webhook app enabled and allowed.
Navigate to your Workspace → Settings → Apps & Feature → Marketplace. Find Microsoft Teams Bitbucket Connector and click Add.

Add it to your Workspace. Make sure you allow the App to receive a webhook from Bitbucket or it won't function properly. This is done by granting access to the required scopes.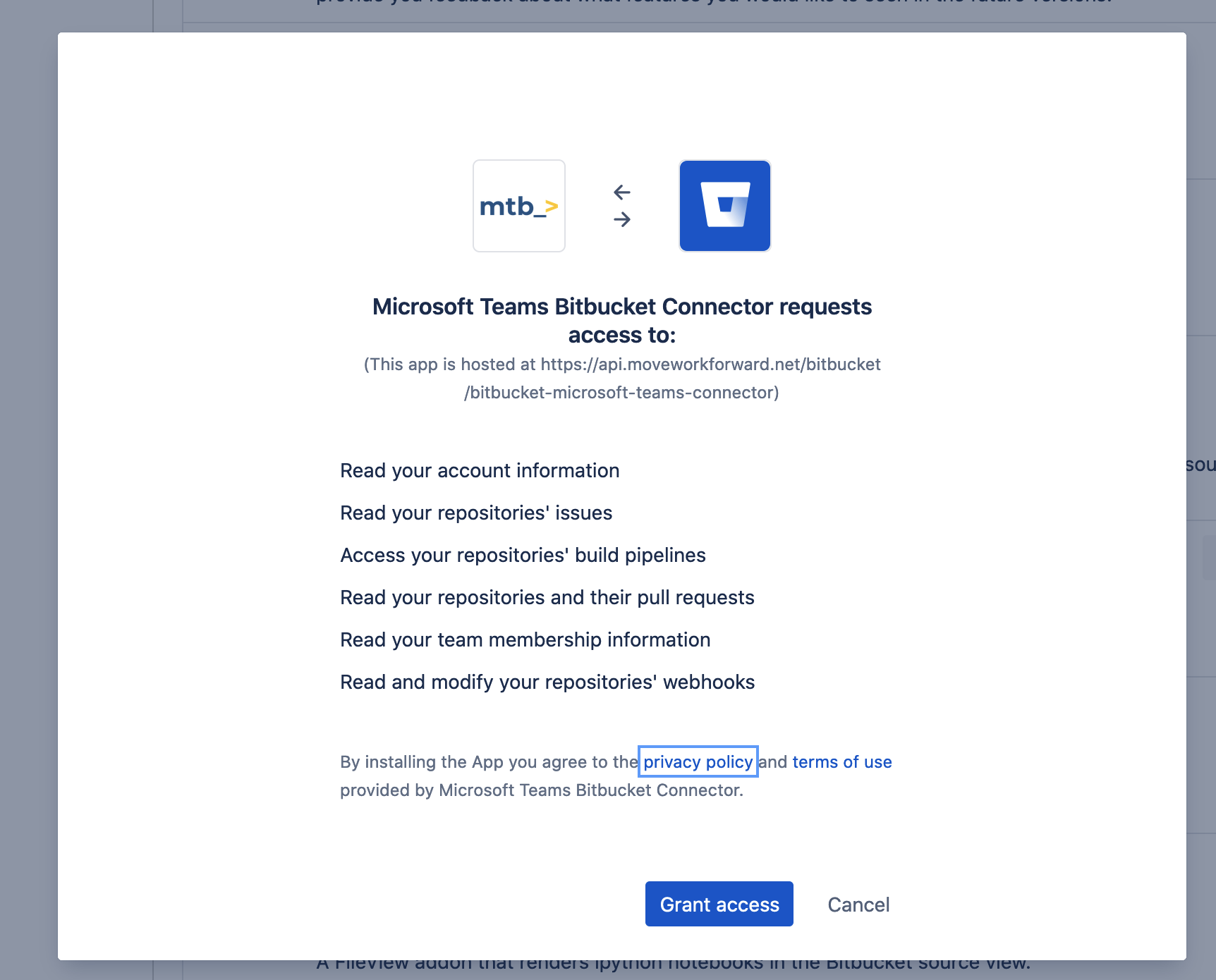 We also saw for some users that the App grants appear in Personal Settings → Access management → App authorizations.

Configuration
After you have installed the App from the Marketplace you need to navigate to Repository → Settings → Microsoft Teams Bitbucket Connector → Settings
Create Incoming Webhook in Microsoft Teams.
Go to the Microsoft Teams channel configuration and add a connector.
Find Incoming Webhook and add one. Put the name as Bitbucket and set the Bitbucket logo.
Set the name and the icon of the Connector.
Copy the webhook URL that will be used later on during the configuration process.
There you can specify where and when you would like to receive notifications.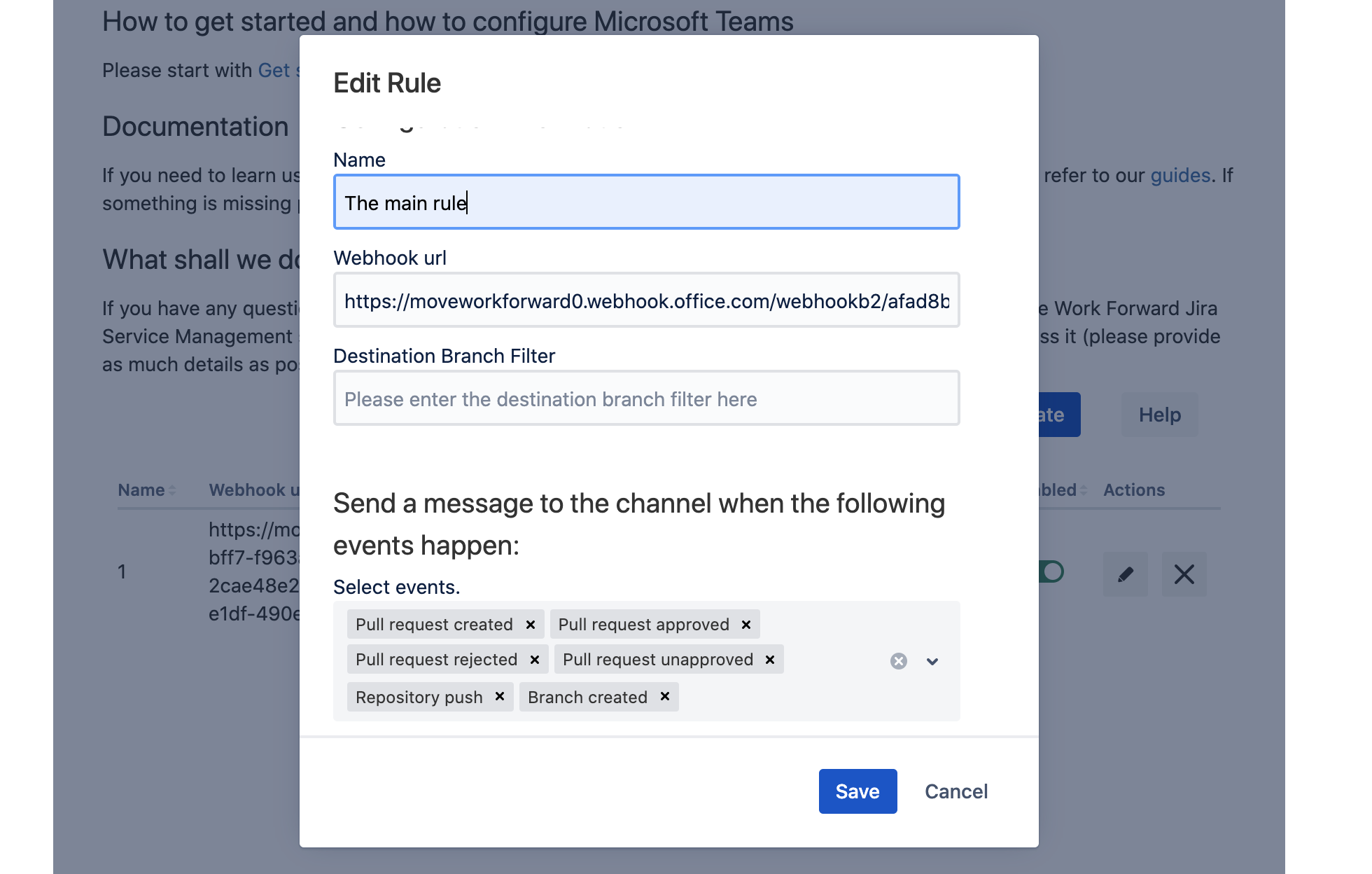 Branch filters
You can filter events by branch using the destination branch filter.
The Destination Branch Filter is a JavaScript regular expression that is applied on the branch where the event was triggered (if the branch is present).
For instance, master, issue\/DEV\-, tag\-.
Note: due to Bitbucket API limitations this filter does NOT work for Deployment completed event.
Security
Domain whitelisting
If you are using domain whitelisting in your infrastructure, here is the list of domains you need to whitelist.
api.moveworkforward.com
api.bitbucket.io
microsoft-teams-bitbucket-connector.moveworkforward.net - UI
cdn.polyfill.io - UI
connect-cdn.atl-paas.net - UI
cdn.jsdelivr.net - UI
api.segment.io - analytics
cdn.amplitude.com - analytics
Troubleshooting
If you have any problems with the App or have feature requests please do not hesitate to contact us.
Updated: